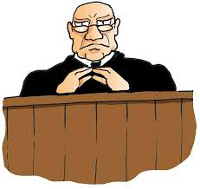 Judge Hall, of New Mexico's First Judicial District, ignored the defamatory article's false statements of fact. He incorrectly said the whole article was opinion, concluding that the Jury Instructions required him to Dismiss.
Defamation Case ~ Read more.
The newspaper's lawyer looked surprised. I was shocked. (Later Judge Hall assured the Condo Association people, in open court, that he would have all my foreclosures and would see to it they got what I owed them. It seemed pretty clear to me that meant he was prejudiced against me, so I filed a suit against him, which precluded him from hearing any more cases in which I was a party.)
When I read the case cited in the Jury Instructions I saw how to appeal. To do my appeal I went to the New Mexico Supreme Court files to find the mico fiche of the case so I could read what the lawyers had written, and use their phraseology.
The clerk who was helping me, however, didn't know how to find the case. Closing time came before she'd figured it out. It was a day or two later that I came down with tetanus. My Tetanus Journal.
4/27/2015 ~ The landmark case in New Mexico supporting homeowners vs banks seeking to foreclose, but without documentation to show that they have the right to foreclose is Bank of New York v. Romero. I read the case many times before I realized that the judge who was reversed was Judge James Hall. What a delight.
Less delightful is that the present Chief Judge suggested I and Wells Fargo use retired Judge Hall as a mediator. I began all but shouting, "NO. No. NOOOO."
.
.
The Jury Instruction cited by Judge Hall in the defamation case: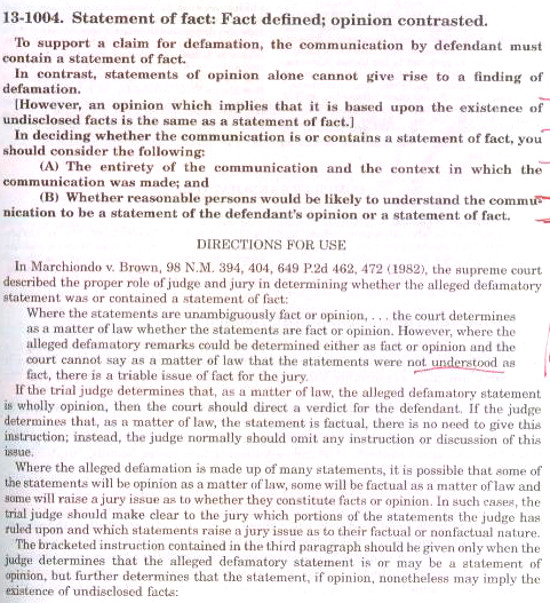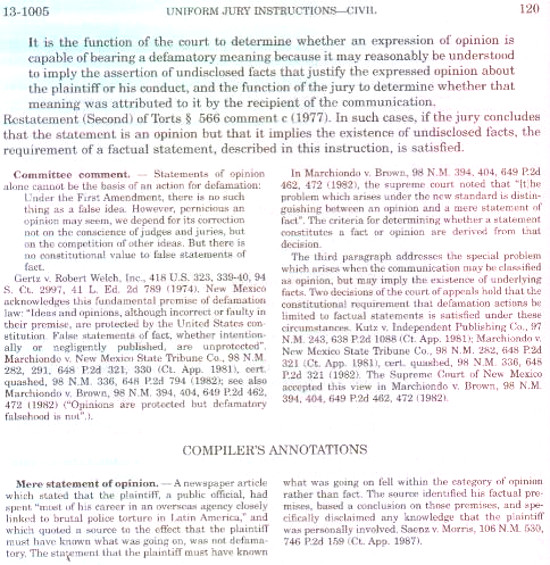 Marchiondo v. Brown ~ Read more.