6/29/2017 ~ I saw this story today on Twitter and thought you'd enjoy it if you've had one of these IRS Scam phone calls: Read story.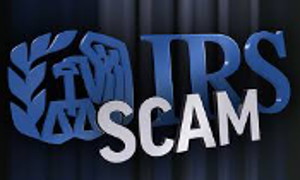 4/12/2016 ~ I received a call a moment ago from a man with a foreign accent, perhaps indicative of India, who said he was calling from the IRS, that his name was Victor Martin, that his badge number was 79402, that the line was federally monitored and that sheriffs were arriving within 15 minutes with a warrant for my arrest. He said my home would be ceased and I would be put in prison until trial.
Scary, right?
He said he would read me the document, and I said okay. He kept repeating that he was going to read me the document and I got exasperated and said to get on with it.
He read a really short thing culminating in how I'd done miscalculations over 6 years and owed IRS $7,000 more than I'd paid. He asked if I'd intentionally done it.
I replied somewhat less than diplomatically, "You fucker, I have no idea who you really are. You could be calling from Russia for all I know."
I was thinking about how in fact I've gotten a refund every year, and AARP does my taxes, so I'm pretty sure the calculations are accurate.
I said he should put the papers in the mail and I'd take a look. He said they'd already done that. I said I hadn't seen them.
He said, did you hear me tell you this is a federally monitored line and sheriffs will be at your house to arrest you within 15 minutes.
I said, "I think you're a scam," and I hung up. In fact I've had many scam calls re supposed IRS issues over the years. But, I've also fought IRS and know that over many years of the fight they never sent sheriffs with an arrest warrant. Though they did send treasury agents, to whom I served tea. 🙂
I emailed the AARP man who's done my taxes, asking him to alert anyone he can about the scam.
Phone Scams Continue to be a Serious Threat
"Aggressive and threatening phone calls by criminals impersonating IRS agents remain a major threat to taxpayers," begins an IRS page on 2016 tax filing season scams.
IRS Commissioner John Koskinen. "We continue to say if you are surprised to be hearing from us, then you're not hearing from us."
Read the IRS page on phone scams: Read now.
Free Trials
Try Amazon Music Unlimited 30-Day Free Trial
Join Amazon Prime Music - The Only Music Streaming Service with Free 2-day Shipping - 30-day Free Trial
Try Amazon Prime 30-Day Free Trial
Join Amazon Kindle Unlimited 30-Day Free Trial
Amazon.com - Read eBooks using the FREE Kindle Reading App on Most Devices
Try Audible and Get Two Free Audiobooks
Join Amazon Channels Free Trial
Join HBO Free Trial