1991 Levy for Tax Period 1984
1984 Return and
Proof I paid my 1984 taxes in 1985
Despite the fact I had paid my 1984 taxes in 1985, the way you're supposed to, and I repeatedly sent proof of that fact to IRS, IRS enforced against me in 1991.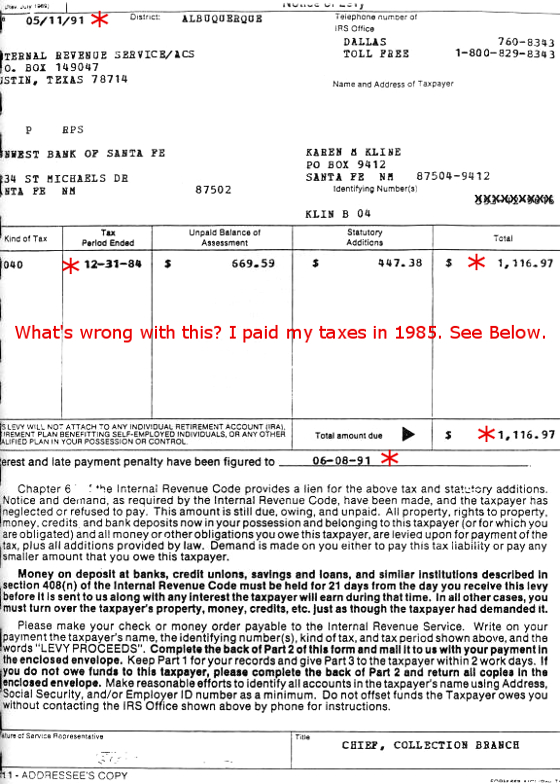 Because IRS's mistake is so clear
US News & World Report used my experience
Proof of payment includes my withholding and the check I sent in just over two months late to cover my 1984 taxes.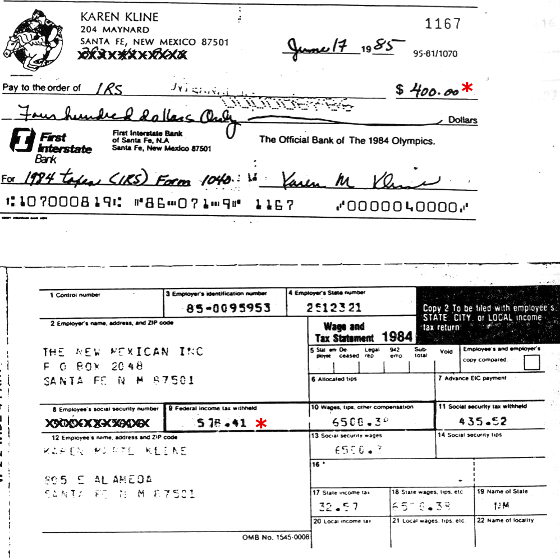 In 1986 I saw that I hadn't done my self employment tax of $23.94. I wrote in corrections on my original  copy of my 1984 return, which was foolish. I should have made a xerox of the return before making changes, so that I'd have both the original and the corrected return. Instead I have only a copy of the corrected return.
I can't find the $23.94 check — but you can see by IRS's account of 1984 that it was received 4-04-86. 
I used Wite Out on my signature and the date on my copy of my original 1984 return. I signed and dated the Corrected Return and sent it in, saving only a xerox of it.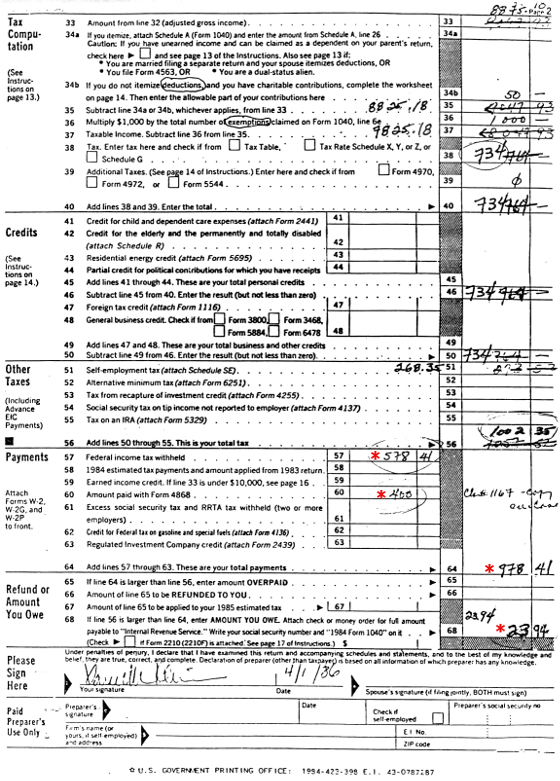 Sadly, I can't show you the original filed 4-15-85 because I didn't keep a copy.
Preceding Page  <~~~>  Following Page