Photo Evidence of Privy Pit
I wanted to produce the following evidence at the hearing to dismiss for "failure to state a claim upon which relief could be granted". The rule governing a hearing like this said I was to produce evidence.
Judge Hall would not allow me to produce evidence at the hearing, and that said, he dismissed my case. Read more about Judge Hall.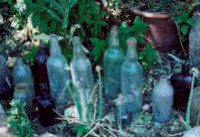 These bottles were dug out of the outdoor toilet pit. You can't flush a bottle down a toilet, so this is clear evidence that the problem was a privy pit, not a broken sewer line.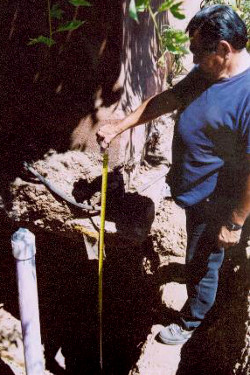 The privy pit was ten feet deep. A broken sewer pipe alone would have required no more than a foot and a half of digging. Most household pipes are buried about 18 inches deep.
Evidence Provided by structural engineer, to include tests ~ View Report.